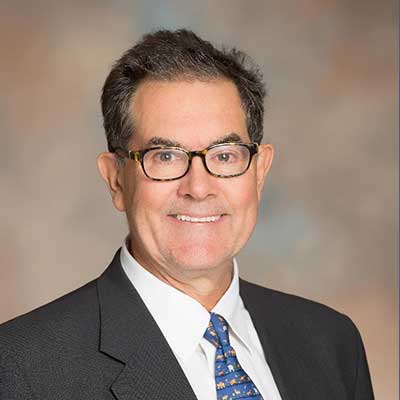 Dr. Richard M. Schwend, M.D.
PPW's Lead Medical Director
Dr. Richard M. Schwend is Chief of Orthopaedic Research at the Children's Mercy Hospital and is a Professor of Orthopaedics and Pediatrics, University of Missouri, Kansas City, and University of Kansas Medical Center. He graduated with BA Biochemistry from the University of California, MD from St. Louis University Medical School, pediatric residency Children's Mercy Hospital, orthopaedic residency at Harvard Combined Orthopaedic Residency and fellowship at Children's Hospital, Boston, where he trained under the Chief of Pediatric Orthopaedics, John E Hall MD. He completed the Global Clinical Research Training Program, Harvard University in 2016. He is Immediate Past President of Pediatric Orthopaedic Society of North America (POSNA) and the Immediate Past Chair of the Section on Orthopaedic of the American Academy of Pediatrics. Board certification is in pediatrics, in addition to orthopaedics. He was the 2001 Scoliosis Research Society (SRS) Travelling Fellow and 1993 Harvard University, Cave Travelling Fellowship to Bern, Switzerland. He has received the POSNA Humanitarian (2014) and the POSNA Special Effort (2013) awards as well as the Scoliosis Research Society Humanitarian award (2018). His research interests involve program development in regions with limited resources, pediatric spine and chest anatomy, and surgical safety. He is a retired Colonel, United States Air Force. Dr. Schwend's role in PPW has been integral to the organization's progress in Ecuador. At the 2018 SRS Meeting located in Bologna, Italy, Dr. Schwend was awarded the SRS Walter S. Blount Humanitarian Award for his years of service providing pediatric spine care to the children of Ecuador.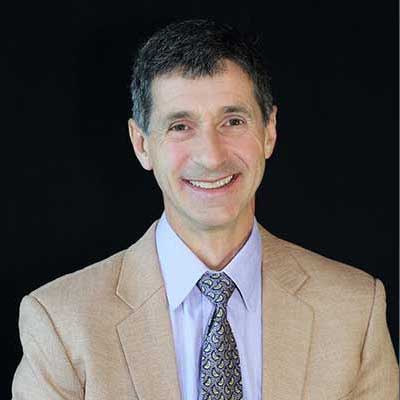 Dr. John Sanders, M.D.
PPW's Chief of Anesthesia
John C Sanders MA, MB BS, FRCA
Professor, Anesthesiology and Critical Care, University of New Mexico
Attending Anesthesiologist, Shriners Hospitals for Children, Salt Lake City
Adjunct Associate Professor, Pediatric Anesthesiology, University of Utah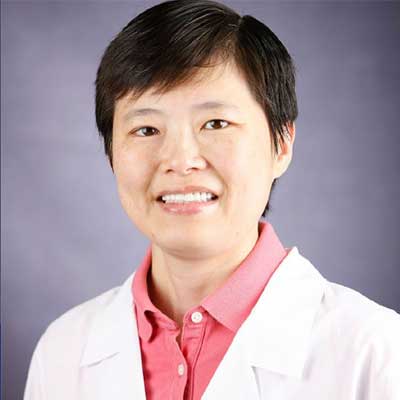 Dr. Jing-Fang Fay Jou, M.D.
Staff Anesthesiologist
Cook Children's Physician Network, Ft. Worth, TX
09/07 – 04/1 Assistant Professor, Department of Anesthesiology
Cincinnati Children's Hospital Medical Center, Cincinnati, OH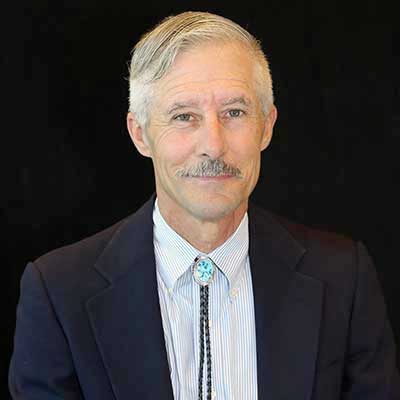 Dr. Stephen D. Santora, M.D.
Dr. Steve Santora, Associate Professor (clinical) joined the Department of Orthopaedics in January 2001. Dr. Santora is an orthopaedic surgeon at Shriners Hospitals for Children, Salt Lake City. His orthopaedic interests include clubfeet and scoliosis. His educational background includes an internship from the University of California at Irvine, orthopaedic residency at the University of Utah, and a Fellowship in Pediatric Orthopaedics at Scottish Rite Children's Medical Center, Atlanta, Georgia. Dr. Santora has 22 years of clinical experience in orthopaedics.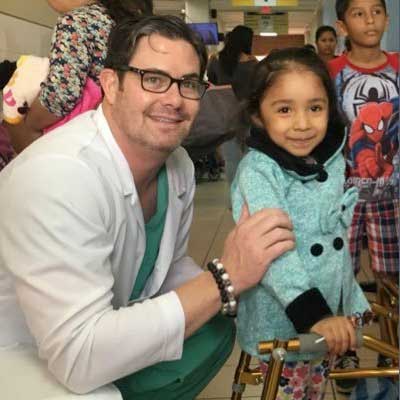 Dr. Matthew R. Schmitz, M.D.
Dr. Matthew R. Schmitz, M.D. is a Lieutenant Colonel in the United States Air Force. He serves as the Vice-Chairman in the Department of Orthopaedic Surgery at San Antonio Military Medical Center. He is also the Chief of Pediatric Orthopaedics/Adolescent Sports Medicine and Chief of the Young Adult Hip Preservation Service. He graduated with honors from the US Air Force Academy and Loyola University Chicago Stritch School of Medicine and was the recipient of Loyola's Early Career Achievement Award. Dr. Schmitz was a standout collegiate rugby player and played with the USA National Rugby Team while in medical school. He is now is a team physician for USA Rugby and recently traveled with the team for the Rugby World Cup in England. Dr. Schmitz continues to serve in the US Air Force and serves as a medical consultant for the newly formed professional rugby league in America, Major League Rugby. Dr. Schmitz has an extensive academic medical background lecturing nationally on a variety of topics, publishing research, and is an Associate Professor in the Department of Surgery at the Uniformed Services University of Health Sciences. Dr. Schmitz is an active member of the AAOS, POSNA, PRiSM, AAP, and SOMOS. His research interests include adolescent sports injuries and hip preservation including being a member of the ANCHOR study group. He travels globally to educate surgeons on the care of pediatric patients and young adults with hip problems. He also leads a team with Project Perfect World to Ecuador each year to help deliver orthopaedic care to the local population. Col Schmitz has deployed to Afghanistan in support of Operation Enduring Freedom and helps care for wounded warriors at San Antonio Military Medical Center and its remarkable Center for the Intrepid.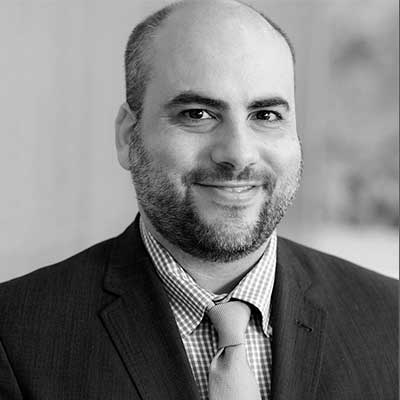 Dr. Eric D. Fornari, M.D.
Dr. Eric D. Fornari, M.D . , is a board-certified orthopedic surgeon with expertise in the management of complex pediatric and adolescent hip disorders as well as pediatric and adolescent sports medicine. He currently serves as the Chief of Pediatric Orthopedics at the Children's Hospital at Montefiore in the Bronx, NY as well as Director of the Pediatric Orthopedic and Scoliosis fellowship. He is an Associate Professor of Pediatric Orthopedic Surgery and Pediatrics at Albert Einstein College of Medicine. He earned his medical degree from SUNY Downstate College of Medicine in Brooklyn, NY where he graduated magna cum laude and was elected to the Alpha Omega Alpha honor medical society. He completed his internship and residency in orthopedic surgery at Tufts Medical Center in Boston, where he was recognized as the outstanding chief resident with the Henry H. Banks award. Dr. Fornari completed a fellowship in pediatric orthopedics and scoliosis at Rady Children's Hospital in San Diego. He has also received further training in Hip Preservation Surgery, completing a fellowship at Insepital in Bern, Switzerland. In addition to his clinical work, Dr. Fornari conducts research focused on congenital and acquired hip disorders, slipped capital femoral epiphysis, femoroacetabular impingement, pediatric and adolescent ACL injuries, pediatric and adolescent patella instability and the impact of childhood obesity on the pediatric musculoskeletal system. Dr. Fornari is active nationally as a member of POSNA, AAOS, AAP, and PRiSM. He is an active volunteer internationally, administering pediatric orthopedic surgical care and training worldwide. He currently serves as the Chair of Children's Orthopedics in Underserved Regions (COUR) committee for POSNA. He has also worked with Health Volunteers Overseas and Orthopedics Overseas in Malawi, Africa. As a participant in Project Perfect World, he travels annually to Ecuador to provide comprehensive pediatric orthopedic care. to the local population.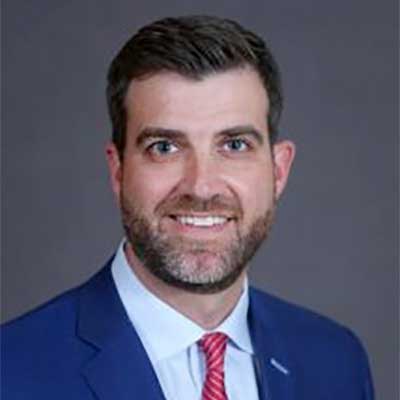 Dr. Christopher C. Bray, M.D.
Dr. Christopher C. Bray, M.D. is a fellowship-trained, board certified orthopaedic surgeon specializing in pediatrics and adolescent sports medicine. He grew up in Greenville, SC. After completing his bachelor's degree from The Citadel in Charleston, he received his medical degree from the Medical University of South Carolina. He then completed a five year residency in orthopaedic surgery at Carolinas Medical Center in Charlotte, NC. Following his residency, Dr. Bray completed a fellowship in Pediatric Orthopaedic Surgery and Scoliosis at Rady Children's Hospital in San Diego, CA. He also completed an additional year of training in Auckland, New Zealand doing 6 month
fellowships in both sports medicine at the Unisports Sports Medicine Clinic and pediatric orthopaedic surgery at Starship Children's Hospital. Dr. Bray is now practicing in Greenville, South Carolina as a part of Prisma Health System, Steadman Hawkins Clinic of the Carolinas. He specializes in pediatric orthopaedic surgery and is involved in full time teaching of residents. He is the assistant program director for the department of orthopaedic surgery and an assistant professor at the University of South Carolina, School of Medicine – Greenville. He has special interests in congenital orthopaedic conditions, pediatric trauma, infections, pediatric sports medicine, club feet, cerebral palsy, hip dysplasia, slipped capital femoral epiphysis, and hip preservation surgery.